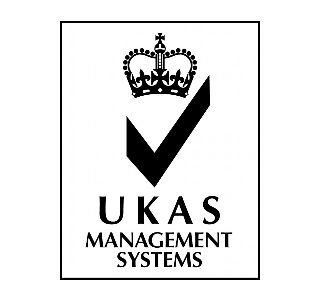 AS9100 - BS EN ISO 9001:2008
Customer satisfaction by means of product quality is at the heart of the Euroquartz operation. AS 9100 is an international quality management standard specifically written by the aerospace industry to improve quality and assure the integrity of supplies to the industry. It has been published in Europe as EN 9100, in the United States as AS9100 and in the Far East as SJAC 9100.
This standard incorporates all of ISO 9001 with additional industry specific requirements for aerospace. More stringent than ISO9001 this standard is essential for all our military and aerospace customer's and offers all other customer's a higher degree of confidence in the quality of the products we produce and supply.
Certification to the AS9100 standard provides:
Qualification to be considered as an aerospace supplier
Consistent product quality
Public recognition
Internal validation
Independent feedback to foster continual improvement.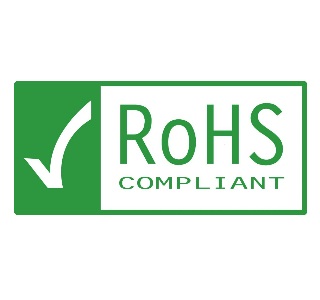 EU RoHS Directives 2002/95/EC – 2011/65/EU and the Council of 8 June 2011 directives
Euroquartz ensures compliance with current RoHS directive principles concerning heavy metal content of manufactured products.
Euroquartz Policy on RoHS Directive
As a manufacturer of quartz crystals and oscillators Euroquartz company policy is to ensure that the directives, procedures and requirements as set out in the RoHS-2 Directive are complied with in both the substance of the directive as well as the spirit inferred therein. Euroquartz has evaluated and continues to evaluate all products to determine heavy metal content. It should be stated that the heavy metal content of any Euroquartz product is low, and at worse approximates to the limit defined in the RoHS directive, the lead (Pb) content being no more than 0.1% content by weight per homogeneous material.
General Overview
A major process of Euroquartz component production involves the manufacture of close-tolerance quartz crystal units. Crystal construction uses a silver-loaded epoxy; no heavy metals are used internally in sealed crystal packages. All Euroquartz-manufactured surface mount products are RoHS compliant. The majority of leaded parts are also compliant with a few exceptions. Dual-in-line packages used for oscillators, VCXOs, TCXOs and OCXOs, are mostly available in RoHS-2 compliant form. For the small number of mainly old-design product produced in these packages, although the heavy metal content is below the RoHS requirement of 0.1% by weight per homogeneous material, we designate these packages as non-compliant.
Compliance Certification
RoHS compliance certification is available for most products upon request.
Status
Products manufactured and supplied by Euroquartz Ltd are divided into 4 basic product groups for the purpose of defining lead-free status. These groups are:
Group 1: In-house manufactured custom filters
Group 2: In-house manufactured crystals, oscillators, filters, VCXO, TCXO and OCXO
Group 3: Plated Though Hole (Leaded) Product (PTH) produced in our off-shore factories
Group 4: Surface-mount (SMD) product produced at our Far East factories
Group 1 - In-house manufactured custom filters
These products were hand assembled lead-free solders, these parts are confirmed as compliant
Group 2 - In-house manufactured crystals, oscillators, filters, VCXOs, TCXOs and OCXOs
The majority of in-house manufactured crystals, oscillators, VCXOs, TCXOs and OCXOs are within the limits stated in the RoHS Directive in that the lead content is no more than 0.1% of the total product by weight per homogeneous material. Components or processes where lead was used was in the tinning on leads and we now use either untinned leads or lead-free solders in these processes. Crystal construction uses a silver-loaded epoxy process with no heavy metals used internally in the crystal packages. The substrates used in the manufacture of dual-in-line (DIL) oscillators, VCXOs, TCXOs and OCXOs are compliant.
Group 3 – Leaded Product (PTH) produced in our Offshore factories
Concerning crystal unit production, RoHS-complaint versions only are manufactured. Fully compliant 32.768kHz cylindrical crystals are now available and are identified by an 'R' in the part number until such time as existing stocks of the older types are depleted. It should be noted that there are sufficiently numerous types of surface-mount, compliant 32.768kHz crystals available some of which are supplied on an exemption under clause 7 in the annex of the directive. The manufacturers have to use a high lead content solder to attach the tuning fork to the lead frame, the amount used however is extremely small.
Group 4 - Surface-mount (SMD) product produced in our UK and Far East factories
All of our range of surface-mount (SMD) products are compliant.
Part Numbering Policy and Identification
Where the lead-free status of any product is required to be separately indicated and identified Euroquartz will issue separate part numbers upon request to indicate that the products are lead-free and conform to the RoHS-2 directive.
Parts ordered are identified as RoHS-2 compliant on Euroquartz order acknowledgements.
A logo denoting RoHS compliance is printed on the product packaging label.
Euroquartz will maintain their existing part numbering system. Where possible confusion could arise in certain product varieties these will be indicated with the alpha character 'R' in the package part number to signify RoHS compliance.
If you require any further questions about our products or would like to place an order then please complete our simple contact form and one of our engineers will be touch.
REACH Directive
REGULATION (EC) No 1907/2006 CONCERNING THE REGISTRATION, EVALUATION, AUTHORISATION AND RESTRICTION OF CHEMICALS (REACH)
Euroquartz Ltd confirms that none of its products or packaging contain any of the 169 Substances of Very High Concern (SVHC) on the REACH Candidate List, shown below, in a concentration above the 0.1% by weight allowable limit. See statement for details.
No. Substance CAS No.
1 Anthracene 120-12-7
2 4,4'- Diaminodiphenylmethane (or methylene dianiline) 101-77-9
3 Dibutyl phthalate (DBP) 84-74-2
4 Cobalt dichloride 7646-79-9
5 Diarsenic pentaoxide 1303-28-2
6 Diarsenic trioxide 1327-53-3
7 Sodium dichromate, dihydrate 7789-12-0
8 5-tert-butyl-2,4,6-trinitro-m-xylene (musk xylene) 81-15-2
9 Bis (2-ethylhexyl)phthalate (DEHP) 117-81-7
10 Hexabromocyclododecane (HBCDD) 25637-99-4
11 Alkanes, C10-13, chloro (Short Chain Chlorinated Paraffins) 85535-84-8
12 Bis(tributyltin)oxide (TBTO) 56-35-9
13 Lead hydrogen arsenate 7784-40-9
14 Benzyl butyl phthalate (BBP) 85-68-7
15 Triethyl arsenate 15606-95-8
16 Anthracene oil 90640-80-5
17 Anthracene oil, anthracene paste, distn. lights 91995-17-4
18 Anthracene oil, anthracene paste, anthracene fraction 91995-15-2
19 Anthracene oil, anthracene low 90640-82-7
20 Anthracene oil, anthracene paste 90640-81-6
21 Coal tar pitch, high temperature 65996-93-2
22 Acrylamide 79-06-1
23 Aluminosilicate, refractory ceramic fibres
24 Zirconium aluminosilicate refractory ceramic fibres
25 2,4-dinitrotoluene 121-14-2
26 Di-isobutyl phthalate 84-69-5
27 Lead chromate 7758-97-6
28 Lead chromate molybdate sulphate red (C I Pigment Red 104) 12656-85-8
29 Lead sulfochromate yellow (C I Pigment Yellow 34) 1344-37-2
30 Tris (2-chloroethyl) phosphate 115-96-8
31 Trichloroethylene 79-01-6
32 Boric acid 10043-35-3 and 11113-50-1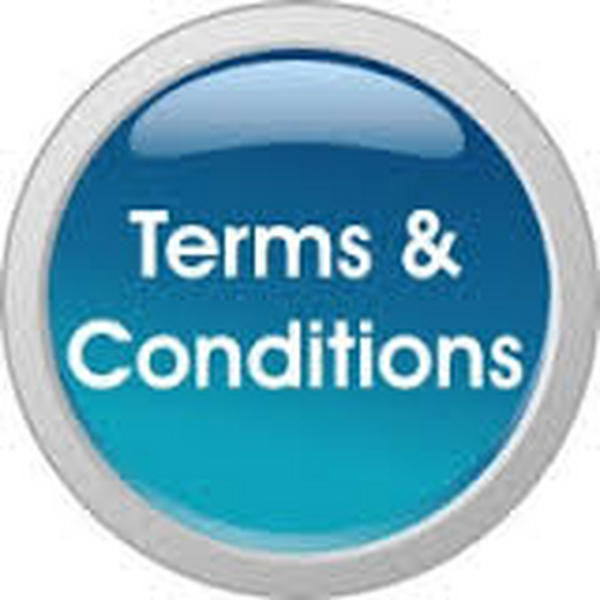 Terms & Conditions
TERMS AND CONDITIONS FOR THE SUPPLY OF GOODS AND/OR SERVICES
Euroquartz terms and conditions of sale and Euroquartz supplier quality contract requirements are available here:

Component Obsolescence Notices
10 June 2014 :
EQLXO-2000 series Oscillators
 - 
Detail

Previous

Next
Component Obsolescence Notices
As components reach end of life and are likely to become unavailable a notice detailing such is available here.